Monday, November 5th, 2012

Gray & Osbourn Floral Dress
£79.20
One of the season's best buys, this flattering and versatile silky jersey dress by Gray & Osbourn is pull-on style with a crossover bodice and three-quarter length sleeves.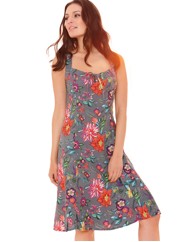 Betty Barclay Sleeveless Linen Dress
£104.00
Effortlessly chic and charming floral-print linen dress by Betty Barclay with drawstring neckline, bra-friendly straps and side zip.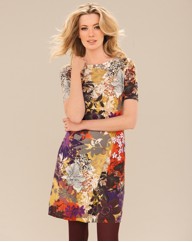 Passport Printed Knitted Dress
£104.00
Passport's soft fine-knit, printed pull-on dress brings your wardrobe instantly up-to-date for autumn – and is easy to dress up or down.
You'll love these outfits – they're perfect for everyday fashion. Suitable for wearing anywhere and everywhere. You'll love these bright colours and bold designs.